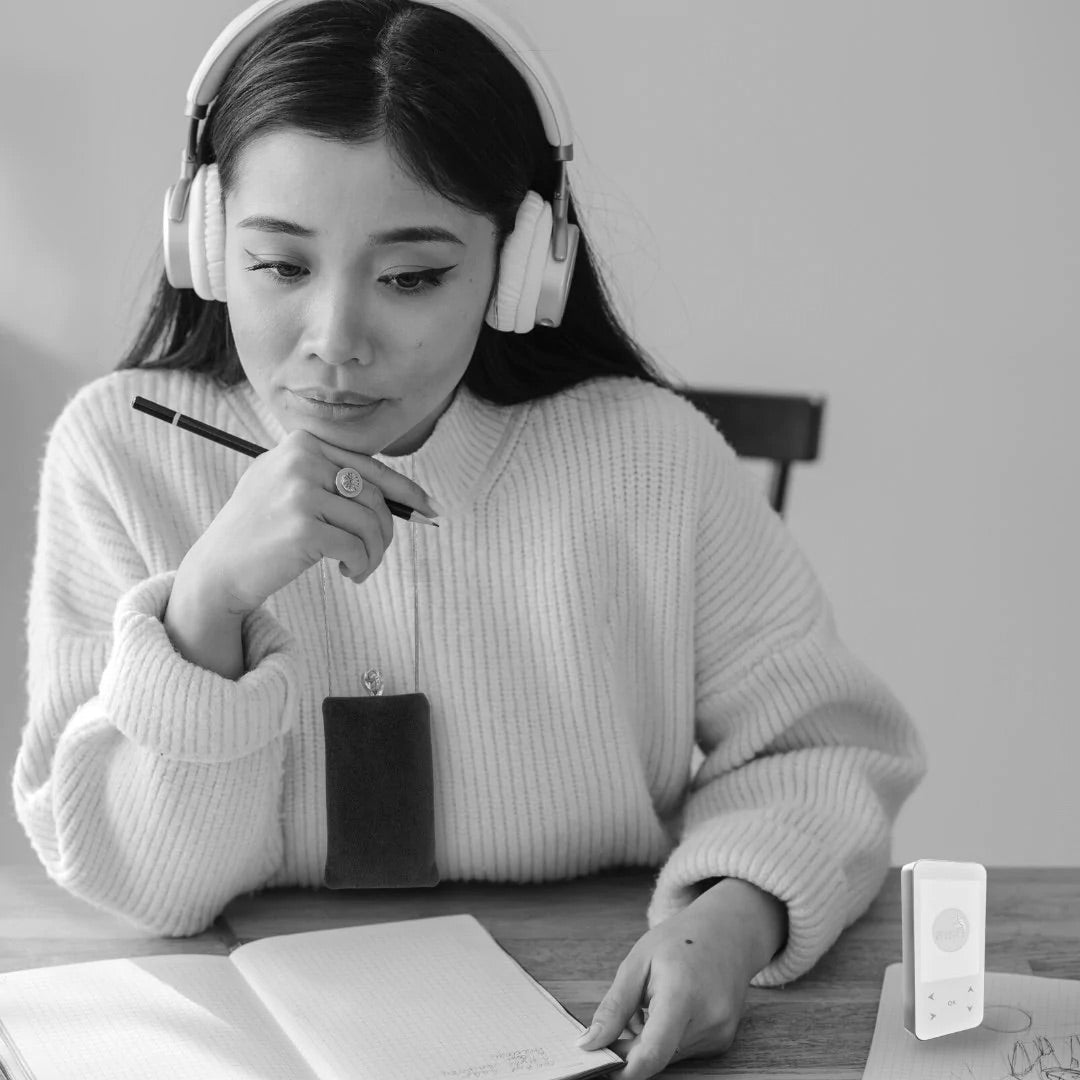 We are getting such amazing feedback from the Trinity Pro bioenergetics machine - we wanted to share a few with you...
 CUSTOMER REVIEW #1
I am so impressed with the Trinity Pro. Ive been struggling for what feels likes years now with hair loss, and other exhausting symptoms of long covid.
I have been running the detox programme day and night on repeat for about 4 weeks now - there have been so many improvements - my hair has stopped falling out, my energy is coming back, and my headaches have disappeared. I am also sleeping so much better.
Thank you so much ATTA for introducing me to this amazing device.
— Suzanne Day
CUSTOMER REVIEW #2
Just wanted to share with ATTA how much I am loving the Trinity Pro! 
I have been suffering from carpel tunnel for YEARS, since being pregnant.
And the last few days I have harldy had any moments of numbness in my fingers or even pain and discomfort in my shoulder blades!
For someone that struggles to look after herself this is the perfect tool. You don't have to think, you dont have to plan, you dont have to "behave". This helps you and does it for you! Honestly, this is amazing! Exactly what I needed at this point of my life.
— Ines – Essex, UK 
CUSTOMER REVIEW #3
I have found the Trinity Pro to be very beneficial in regards to a specific issue I have been experiencing for the last few years. I seem to get heart palpitations and what feels like an out of sync heart beat, which echos and pulsates throughout my whole torso and head. This is a very unpleasant symptom, and the two settings that have been very useful for this, were the Heathy Heart and the Nervous System Restoration programs.
I also got one of the for my Mum who has suffered with severe heart palpitations since her early 20s. Since she used the detox program for 14 days, she has not experienced the heart palpitations, and this was some time ago now.
If you are suffering and not seeing much progress with conventional medicine, then the chances are there will be a program on this device that will be of great benefit to you. And even if there aren't any particular ailments your aware of there are still many beneficial programs from detox, to anxiety reduction, to tennis elbow repair and so much more. There are many programs to choose from, and the support and advice is only ever a question away.
— Mike – UK     
CUSTOMER REVIEW #4
With my Trinity Pro I feel like I have an entire medicine cabinet on hand at all times.
From disrupted sleep, to aches & pains & even long standing conditions, it's always on hand to help which, as a parent is invaluable.
As a holistic practitioner I also use my device to enhance my sessions, from relaxation to chakra balancing, Biomedis works on the most subtle & at the same time most powerful level of being – the energetic!
I believe we are each our own healer & the Trinity gives me the confidence to take management my health into my own hands.
— Anya – UK 
CUSTOMER REVIEW #5
Since being diagnosed with diabetes and trying my best to deal with the symptoms for the past four years, I have been astounded how bio-resoance supports the body's processes and
Stabilised my blood sugar levels.
Thanks to the Trinity Pro device.
— Steve – Nottingham, UK