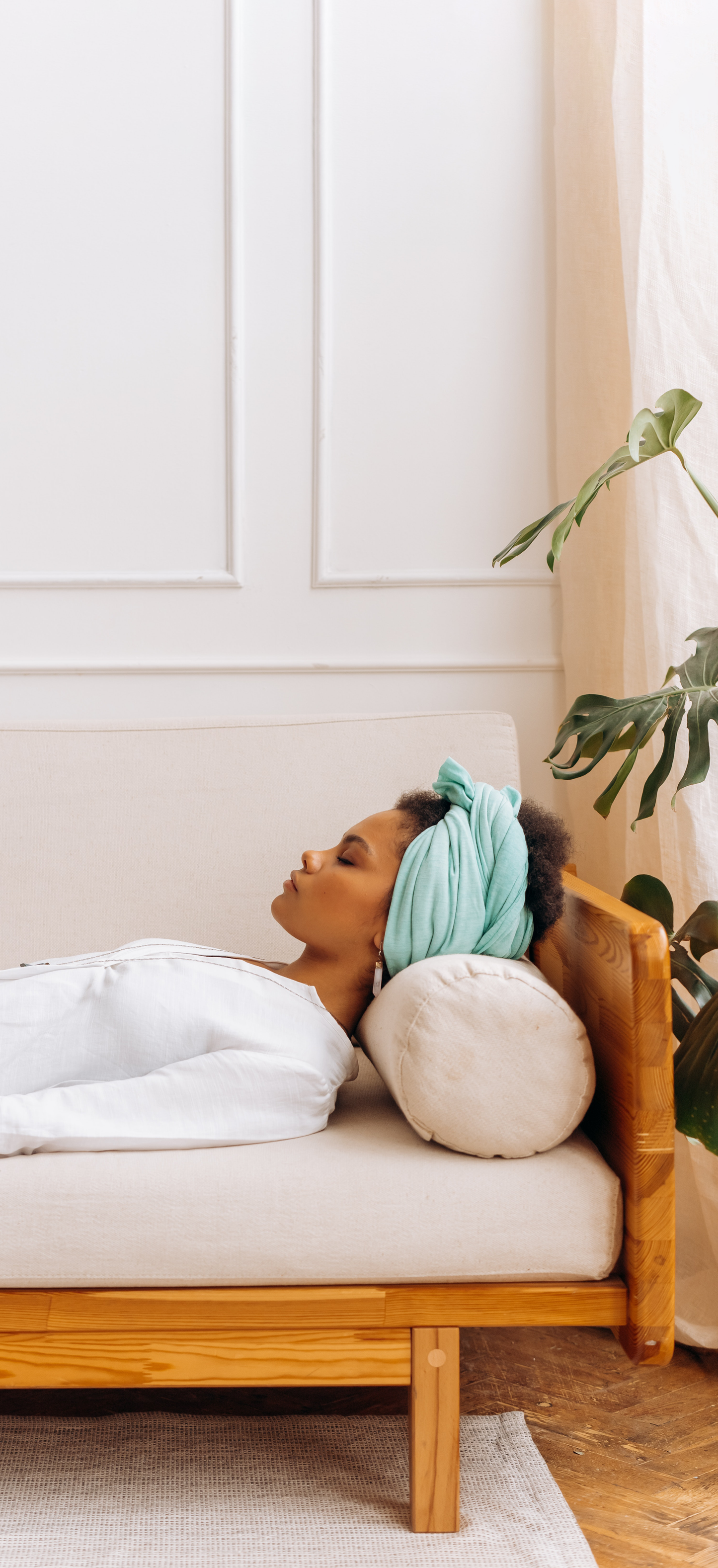 CRANIOSACRAL THERAPY
In short, Craniosacral therapy is a gentle, hands-on therapy. It works deeply, and powerfully, with the Craniosacral system. This includes the bones, membranes and fluids that surround the brain and spinal cord. The therapist uses their hands to listen to the body, and instinctively feel any restrictions or blockages, that get in the way of fluid movement. Once the restriction is found, the body is gently encouraged to release; allowing it  to rebalance, reducing pain and dysfunction.

Fascia is the tissue that surrounds all muscles, nerves, organs, blood vessels, and mucus membranes in the body; providing a layer of protection. This connects the entire the body, allowing communication and fluid flow throughout. Any tension in the body can have an effect into the central nervous system, via the fascia,  impacting on all of our internal systems. For example; a car accident will mostly likely affect how the head sits upon the neck, which in turn impacts the functioning of nerves and blood vessels. This can explain any chronic headaches, or other unpleasant symptoms. Another cause could be a direct impact to the spine and into the neck. 
The beauty of really listening to the body is it shows you the right next step. The body leads and dictates, rather than the therapist. In a face to face session the therapist would gently have hands on any part of the body or head to find the areas of where there is tension. Throughout the session, the body will gently release. This enables the body to recalibrate, unwind, and improve fluid and lucid function. After treatment, there can be a huge relief in a symptoms, as well physical, mental, emotional and spiritual wellness.  
Often, the therapist may find a strong emotional component to the tension. This can be related to a past trauma, which manifests in physical discomfort and recurring pain. Through a technique called Somatoemotional Release, this emotion can be dialogued with; it can be expressed and released, resulting in the underlying physical issue releasing as well. This has a huge impact on all aspects of the clients life; from relief in pain, to how they interact with their loved ones. Recurring and chronic pain has affects on behaviour that cannot truly be seen until the pain, and its causes, are resolved. These blockages are an energy, which creates tension into the fascia and local tissues, leading to dysfunction. The body avoids the block and attempts to find a way around it, which causes discord within the body. Because the problem is energy-based, connecting through the quantum field, with intention, allows these energy cysts to release, supporting the healing process.  
Karen has worked with distance healing for a number of years; initially with loved ones who lived far-away. "I remember the first time i tried it was after my Mother had fallen over and badly hit her face resulting in severe headaches ,vertigo and very low energy. Being unable to get to her I suggested the distance approach. At the time I laid my full size skeleton on the bed and started to work. I was amazed at how I was able to feel restrictions on the skeleton that should not of been there. I trusted my hands and what I was feeling, the session lasted about 1 hour and Mum got up feeling totally different, her headaches were gone and she felt energised. Seeing her in person a week later and finding the residual restrictions that I had felt on the skeleton left me in awe of what was possible. " 
In March 2020, during global lockdown. I found myself in a situation where the only way I could work with most of my clients was online. So, holding onto the experience of working with my Mother, I discovered how incredible it is to work in this way.  There have been many situations where this has been more beneficial  than a face-to-face treatment. From a young child being treated while asleep, to treating parents unable to get childcare or someone who was unable to travel, it has allowed me to work with my patients during unprecedented times. It has also opened up who I am able to treat, anywhere in the world.
What does a session involve?
The first session is 90 minutes, to allow time for a full check on the body, as well as the first treatment session. The client, ideally, lies on the bed or sits in a comfortable chair wearing a good headset with microphone to enable communication throughout the session. A good internet connection is also needed. The client is encourages to be vocal during treatment; asking questions, giving feedback on what they are experiencing, and allowing the dialogue of a somatoemotional release. Where appropriate, Karen will explain what she is working with and invite the client to add their focus and intention.
Who can benefit from Craniosacral therapy?
Babies: Birth can leave babies with tension points in their body or head depending on what happened during the birth. CST gently supports the baby to release these tensions. This can help with colic, reflux, problems with latch, sleep, traveling in a car, general restlessness and unhappiness. 
Younger children: Anxiety, anger, sleep, night terrors, developmental delays, growing pains, trauma or injury.
Teenagers: Anxiety, anger issues, pain, self esteem, developmental delay, trauma or injury.
Adults: Chronic or acute pain, headaches, vertigo, jaw problems, back or neck problems, anxiety, depression, anger issues, trauma or injury. 
__________________________________________________________

TIME: 90 minutes (consultation & treatment)
PRICE: £135
TIME: 60 minutes ( subsequent session)
PRICE: £90
Meet your therapist: Karen Revivo
__________________________________________________________