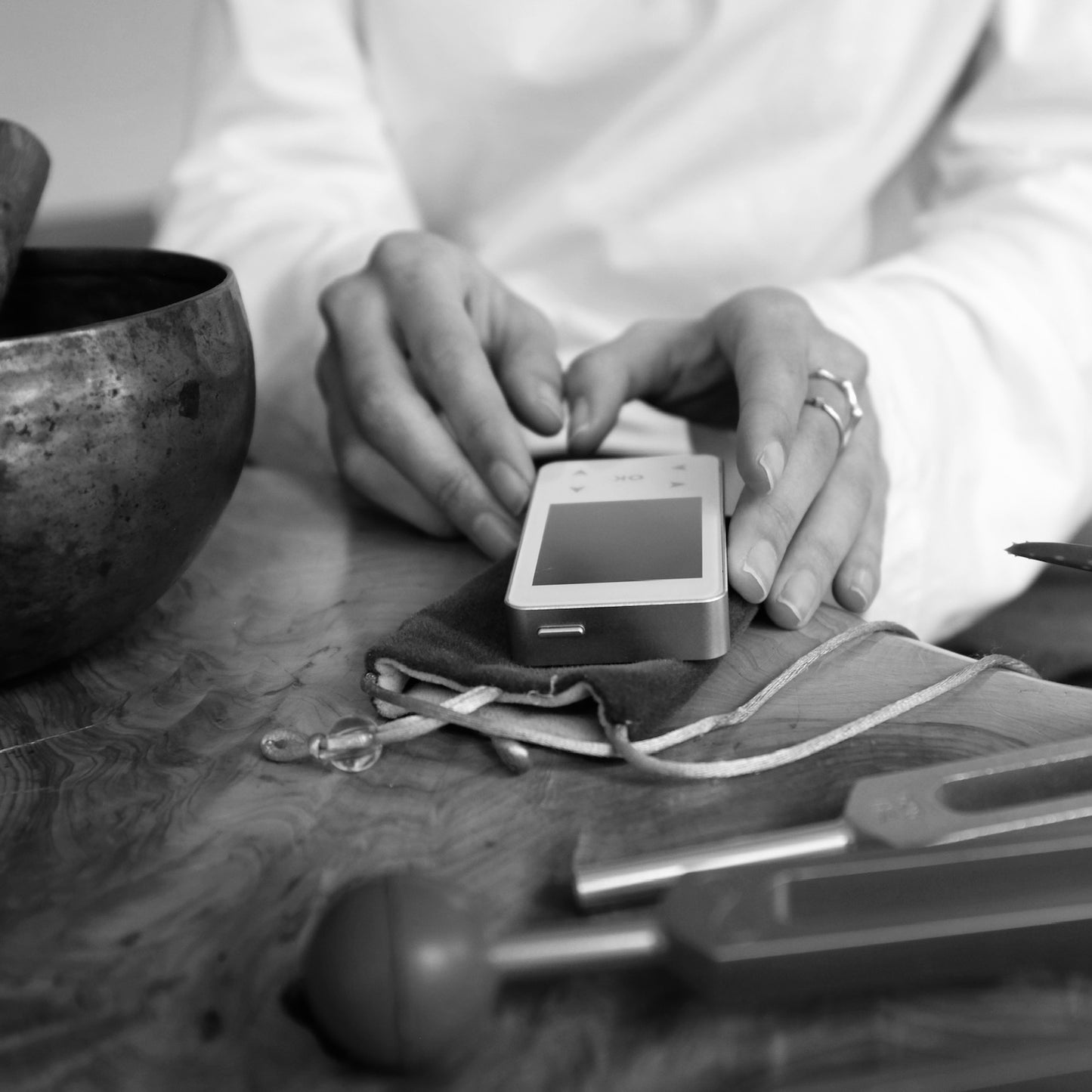 Give yourself a spring detox with frequency and vibration using the Trinity Pro ~ just one of the 223 complexes in the Trinity Pro –
We are offering a special spring discount of 10% off if you buy over Easter ~ code SPRINGPRO
Homotoxicosis is the accumulation of toxins and heavy metals. Chronic heavy by metal poisoning hides behind a variety of diseases - for example fatigue, depression, irritability, asthma, allergies, dermatitis conditions. In fact most dis-ease would indicate chronic intoxication of some kind.
Our bodies have filter organs, their tasks are to efficiently neutralise and remove toxins from the body - the main ones being liver, kidneys and lymphatic system.
If the main organs can't cope with toxic load then the skin, respiratory etc organs will take over. Manifesting as dis-ease.
One of the main roles of the trinity detox complex is restore the effective operation of the main filter organs.
How does it work?
The signal of the frequency of a healthy cell is sent to the body - according to the law of resonance, the electromagnetic potential of the liver cells or any other filter organ begins to pull up to the normal physiological potential. As a result, the function of filter organs improves and the natural detoxification process becomes more efficient. 


watch the video on bio-resonance here.
So what Trinity complexes should be applied?
Basic daytime, basic night time and detox from radionuclides. Basic daytime complex and detox radionuclides complexes are applied in the morning or in the afternoon. Basic night time complexes applied in the night time.
The complexes should be applied for at least one month and the three detoxifications must be done at least twice per year. These complexes contain many programmes that support and restore organs and systems necessary for chronic intoxication with heavy metals and other chemicals. And of course, the complexes contained detox programmes. These are heavy metal detox electro smog, radiation detox, chemical detox, blood and lymph cleansing, kidney, lung, liver, detox and the general deep cleansing of the body.
 There are specific, very important programmes included, such as DNA repair and cell regeneration. This set of programmes provides a comprehensive bio resonance approach to detoxifying the body. During the course, it is recommended to drink as much clean, structured (if possible) water as possible, as the elimination of toxins through all excretory systems is enhanced.